Thank you for visiting Venn Prime Securities.
Due to your local regulation, we are not able to offer you our services.
---
How to trade Indices?
In Venn Prime, you can trade global indices without having to analyze the companies one by one. Stock market indices we offer will provide you high liquidity and we also offer tight spreads when indices is the case.
CFDs are considered to be the easiest way for trading indices. CFD stands for contract for difference and it is a contract made by and between a trader and a broker in order to make profit from the price difference between open and close prices of a trade. Thanks to CFDs, you do not have to deal with conventional exchanges while taking long or short positions in the market, and this trade takes place directly between you and CFD broker. You can make profit from price fluctuations in an index either it goes up or down.
There are many stocks in the index, i.e. 500 in S&P500, and each of these stocks has different impact in value on the index. Hence, it is a better idea to follow those with the highest impact on price movements. In addition, you should follow macroeconomic data closely, because macroeconomic data is essential for price movements, trends, and volatility in indices. For instance, stock market indices of a country are highly sensitive to interest rates of that particular central bank. Central banks with contractionary monetary policy cut their rates and as a result, indices fall. In case of an expansionary policy, on the other hand, the interest rates and, as a result, indices increase.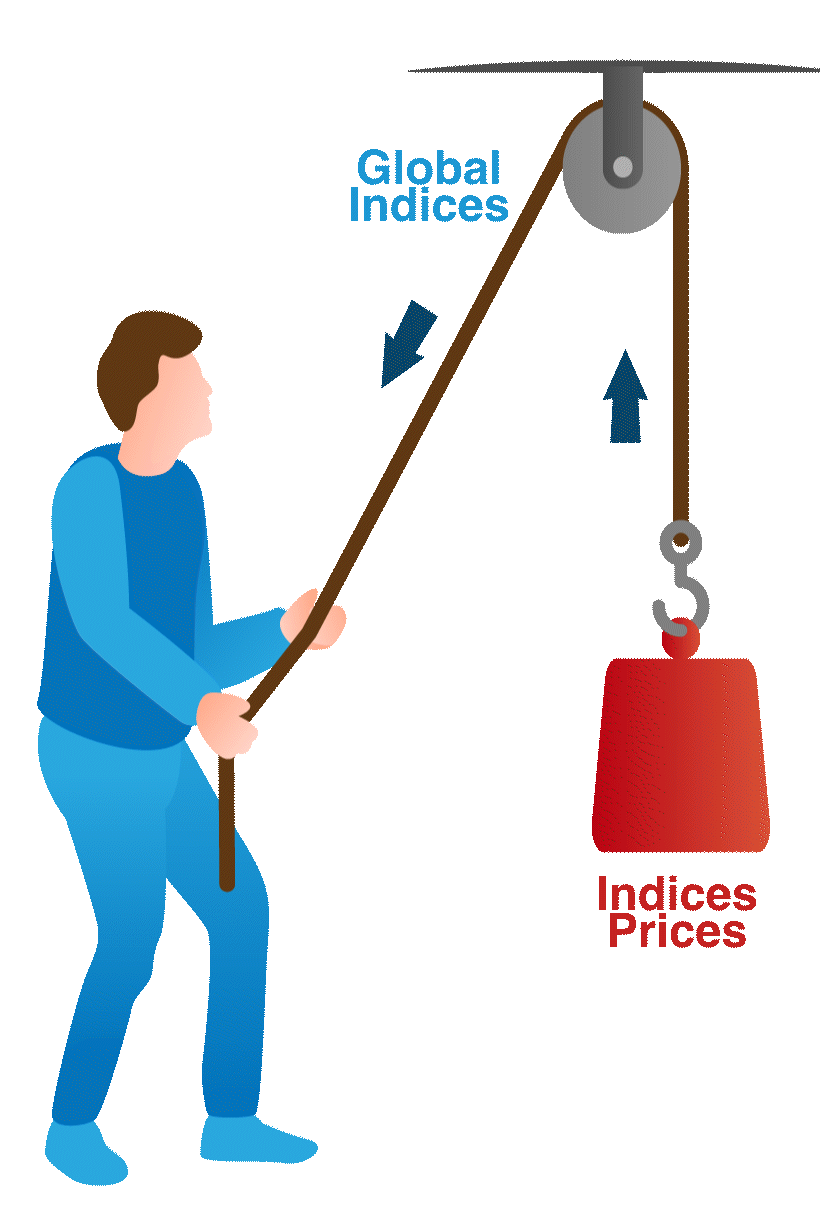 ---
Start to Trade with Venn Prime
---
| | Classic Account | Pro Account | Elite Account | | |
| --- | --- | --- | --- | --- | --- |
| Symbol | Average Spread | Average Spread | Average Spread | Leverage | Value of 1 lot |
| DE30 | 100 + $15 | 100 + $12 | 100 + $10 | Up to 1:100 | 25 |
| FRA40 | 14 + $15 | 14 + $12 | 14 + $10 | Up to 1:100 | 10 |
| UK100 | 10 + $15 | 10 + $12 | 10 + $10 | Up to 1:100 | 10 |
| DOW30 | 160 + $15 | 160 + $12 | 160 + $10 | Up to 1:100 | 5 |
| SP500 | 45 + $15 | 45 + $12 | 45 + $10 | Up to 1:100 | 50 |
| NQ100 | 120 + $15 | 120 + $12 | 120 + $10 | Up to 1:100 | 20 |
* (pips) + (commission)